Strongbow's Wife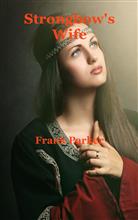 Historical truth, painstakingly researched - with an exciting and insightful person story written around it - is a brilliant way of learning about history. Frank Parker has succeeded admirably in his novel Strongbow's Wife.
"How much do you know about the act of treachery that gave rise to the centuries long conflict between Ireland and the English? A century after the Norman conquest of England, the men entrusted with suppressing the Welsh were invited to bring peace to Ireland. The result was the opposite: the commencement of a tumultuous period in the relationship between England, Wales and Ireland that began 800 years of subjugation of the Irish by the English. Little is recorded about the life of the woman who married Strongbow in return for the latter's assistance in her father's quest to regain the kingship of Leinster. The activities of Strongbow, and the other Cambro-Normans who took part in the occupation of Ireland in the twelfth century, have been written about extensively. Of Aoife we know only that she accompanied her father on his year long search for assistance, that, when Strongbow eventually arrived, the marriage took place days after a massacre in Waterford. This account of those events is presented through her eyes. First as a teenager trying to understand the politics behind her father's downfall. Then as a young wife caught up in the rivalry between her husband and the other leaders of the invading army. Finally, as a widowed mother worried about her children and the future of her native land.
Praise for Strongbow's Wife:
Thoughtful phrasing and descriptions … plenty of action but [the author] succeeds in not sacrificing plot to pace or vice versa. Author Jennifer Young on her blog, Reading, Writing, Wandering
An interesting and thought-provoking take on a tumultuous episode in Anglo-Irish history - congratulations to the author on a job well done. Fiona Mayes at Amazon.co.uk
[Frank Parker] joins the likes of the formidable Ian McEwan and the the great classical writer D.H. Lawrence, in telling a great story, authentically, from a female viewpoint. Janet Cameron, 5 star Amazon Review.